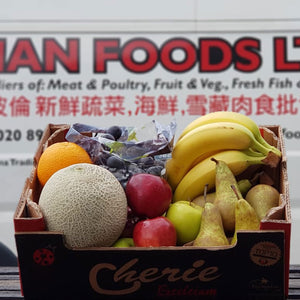 Our box of fruit contains a selection of fresh produce:
4 Red Apple
4 Green Apple
0.5kg Grapes
0.5kg Pear
1kg Banana
4 Satsuma
4 Oranges
1 Melon
You may substitute 2 items in this box. Please let us know in the notes box at checkout.
NOTE: Any items not in stock will be substituted for another item, so your order may contain duplicate items.