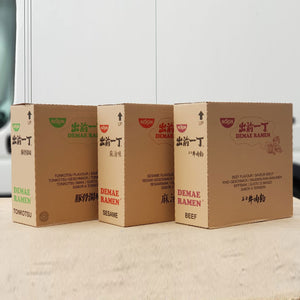 NISSIN DEMAE RAMEN has been synonymous all over the world with quick and tasty noodle dishes for more than 30 years. Each serving of NISSIN DEMAE RAMEN is made from fried noodles, fine spice powder and aromatic spice oil.
Simply pour 500ml of boiling water over the noodles and cook for 3 minutes. Remove from the heat, add enclosed seasoning and oil, and serve immediately.
Please note, this products contains Gluten (Wheat flour), Milk, Soya and Sesame.
21 Ways To Upgrade Your Instant Ramen
https://www.buzzfeed.com/emmacooke24/how-to-upgrade-your-instant-ramen