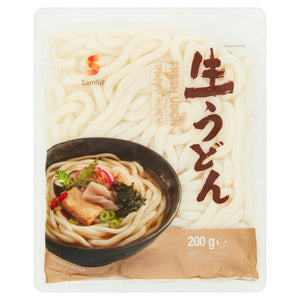 Samlip Fresh Udon Noodles YUMMY!!!! and cooked in 3 minutes!!
Udon In Soup: 
Empty the udon noodles into 350 ml of water and cook for 3 minutes 
Fried Udon: 
Heat 2 tablespoons of oil and stir-fry vegetables or meat of your choice. Once cooked, reduce the heat and mix in udon noodles. Stir-fry for 2 minutes and serve immediately. 
Allergy Advice: Contains Wheat. 
Store in a cool dry place.